See full post on the Equitable Growth Blog here, and see the working paper here.
When states reopened after the Covid shutdowns, what happened to consumer spending? Most previous research surprisingly finds little effects of the reopenings on spending. Our work goes against this, and in fact finds substantial effects of reopenings.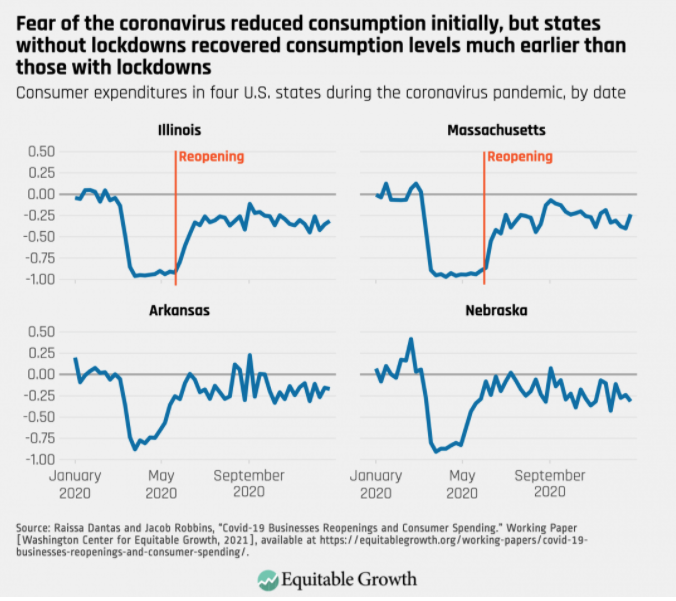 Why are our results different? We have more detailed data that can examine the spending categories that are directly affected by the shutdown policies. In addition, we do a much more careful job in distinguishing between different policies that are likely to curtail spending. For example, while we find that policies that forced retail businesses to close had substantial effects on spending,
Does the fact that restrictions cause lower GDP / employment mean we should reopen asap? No! The main point of restrictions is to restrict economic activity that can spread Covid.
As states further reopen it is likely the remaining restrictions on activity (capacity limits, large events) will become binding constraints. It's important not to chase false idols of GDP and employment, but continue to prioritize public health.